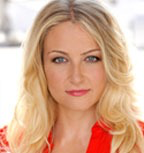 Janine Gateland
Actress | Voice Artist | Producer
More About Janine
Janine is a British actress and voice artist based in Los Angeles. Extensive award-winning Film & TV credits, including Amazon's new 'Modern American Nightmare' as nurturing Dr Asher; and TV series 'To the Bitter End: Behind Closed Doors' playing sophisticated Evelyn Bishop, a widower arriving in town to claim her fortune. Janine is also a multi-film-festival award winning writer and producer whilst in a leading role for the thriller 'F***, Marry, Kill'. Great reviews for latest stage play 'Turn Off The Lights' in Hollywood, playing hero daughter who's a hotshot fashion conscious entertainment lawyer. Janine is a lover of chocolate and fluffy puppies.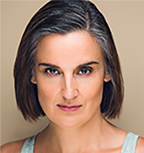 More About Tanis
Tanis Parenteau is an actor/producer and a member of the Métis Nation of Alberta (Cree). TV credits include recurring/guest star roles on Billions opposite Paul Giamatti, FBI: Most Wanted opposite Julian McMahon, Designated Survivor opposite Keifer Sutherland, and House of Cards opposite Michael Kelly. NYC theatre credits: Manahatta (The Public Theater), Smoke (Signature Theater), Glenburn 12 WP (59E59 Theaters), Material Witness (La Mama). Regional theatre: Manahatta (Oregon Shakespeare Festival). Tanis also does frequent voice over work and narrates audiobooks for Penguin Random House, Audible, Hachette and Simon & Schuster. Tanis is on the producing team at Red House Studios developing a drama series called Red House about the link between resource extraction and MMIW. Red House Studios also has a podcast called "Not Invisible: Native Womxn on the Frontlines", in which Tanis is also a host. She is on the SAG-AFTRA National Native Americans Committee and works with the American Indian Community House as the Events and Media Manager and runs Fit Native TV program and the Native American Industry Roster. Master of Fine Arts in Acting from New School for Drama. www.tanisparenteau.com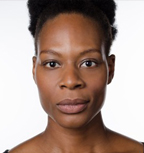 Dionne Neish
Actress | Comedian
Member of the Unpredictables
More About Dionne
Dionne is a graduate from Drama Center, London, England; where she gained a BA hons in Theater. Moving to Los Angeles 11 years ago and racking up credits in Starz Blindspotting and Counterpart, Netflix's What/If and Hollywood, ABC's General Hospital and Peabody award winning FX show Better Things among other television appearances. Her stage work includes various productions in Los Angeles and London; Titus Andronicus with Shakespeare by the Sea, Aida Opera at the Royal Albert Hall London, Merchant of Venice and many indie projects on and off the stage. Dionne is currently creating her own content and delving into the audio narration world.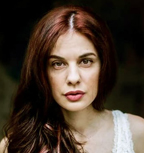 Jessica Jane Cassar
Actress
More About Jessica
Maltese actress who has been involved in the arts from a very young age. She started singing in different local choirs and then studied classical music. Later on she studied theatre and film and got involved in the local film industry. Has worked in short and feature films, television shows, music videos and commercial work. A versatile actress who feels comfortable in any genre and is always open to learn and explore different techniques.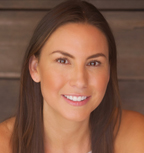 More About DeLanna
DeLanna Studi is a proud citizen of the Cherokee Nation. She is an actor/playwright whose TV credits include Dreamkeeper, Edge of America, Shameless, General Hospital, Z Nation, and the recent season of Goliath. Her theater credits include the First National Broadway Tour of August: Osage County, Off-Broadway's Informed Consent and Gloria: A Life. She retraced her family's footsteps along the Trail of Tears with her father and created her play And So We Walked which has been touring for the last two years. And So We Walked was the first American play selected to perform at the Journées Théâtrales de Carthage in North Africa. DeLanna is the Chair of SAG-AFTRA's National Native Americans Committee and the Artistic Director of Native Voices at the Autry, the only Native American Equity Theater in the country devoted to developing and producing new work by Indigenous playwrights.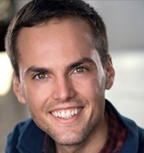 Dominic Olivo
Actor | Comedian
Member of the Unpredictables
A Word
From Our Co Founder
As we bring independent and mainstream artists together and continue to build our team  we listen, we learn, we teach and encourage, taking the team to the next level.  We've become like family to each other! Together, we set goals and achieve success. We expect a lot from ourselves and each other, and as we gain success, we begin to trust each other, building a strong, dedicated team.
More About Ellery
Actor | Comedian | Model | Screenwriter | Standup | Sketch and Improv Coach | Filmmaker | Athlete | Bodybuilder | Singer
His Modeling And Cinematic background range from: Fraternity Boy, College Jock, Extraterrestial, United States Football Player, Basketball, Baseball, Track and Field. Big El has been The Leader of various Improv troupes, including The Unpredictables, and The Unlikely Strikes, in addition to various Sketch Comedy Troupes. Originally doing Musical Theatre and regular Theatre, in The United States and Europe. Ellery got his bare bones on Comedy, while studying with The Groundlings School of Improv. Also under the mentoring of Greg Dean, (Greg also mentored Whoopi Goldberg and Robin Williams.) for Standup. Additionally The Ellman was mentored by Paul Lander(Writer of various Sitcoms, and writes for various comedians.) The Ellman's Standup has been Streaming on XM Satellite Radio. Big E's Comedy Show, The Ellery Alexis Show. Among some of The Hollywood Clubs, his show has appeared: The Comedy Store, The Comedy Union, The Ice House and more…….Some of the guests that have appeared on his show: Kira Soltanovich(The Girl in The Photo Booth. On The Tonight Show, with Jay Leno, and much more), Steve Mittleman, (The Tonight Show, Letterman, Comedy Central, and Cinema). Lastly, The Ellman is the creator, co-writer, and co-Lead of NorthSiders, a sitcom in development, as well as co-owner/Chief Executive Officer of Shire Productions, and owner of Ellecurve fitness. The Ellman is Daringly innovative! Hosting and performing on The Ellery Alexis Show (Standup Streaming on XM Satellite Radio), consisting of unusual, and bizarre comedy plus more! Others are: The Funk Improv and Sketch of The Unpredictables! The Spectacular Ventriloquism of Christine Barger and Friends! Hypnotist Chuck Tyler! Penetrating Vocalists: Roxxy Floyd and "The Babe!".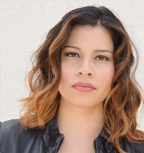 Cara Jade Myers
Actress | Comedian
More About Cara
I was born in Phoenix, AZ, but was quickly relocated to Tulsa, OK where I spent the first five years of my life running around the house with 15 dogs. After my parents divorced, my mom and I moved to Prescott Valley, Arizona where she met my step dad whom she divorced twelve years later. Growing up was rough, but luckily I met my very stable and very supportive husband, Josh, my senior year of high school. After graduation we moved to Tucson, AZ to attend The University of Arizona together. We became engaged and in 2004 we were
married. I quickly realized I hated school, which was a surprise to me because I was always on the honor roll. So with too much student debt, I dropped out. Done with Tucson, Josh and I moved back to our home town, Prescott Valley and got 'normal jobs'.
Depressed and unsure what to do with myself, my intelligent husband asked me a simple question, "What do you WANT to do?" When I answered
acting he replied, "Then do it." After coming up with a ton of excuses of why I can't, he gave me a stern look and said, "Figure it out, because I'm not putting up with you being a pain in my ass anymore." Extremely insulted I said "Fine" and then sat down at my computer to being my journey.
After signing with a local agency, I landed my first regional commercial, which is still running eight years later! I enrolled in as many classes as I could afford and drove 2 hours each way 3-4 times a week to Phoenix. I was running on fumes but loved it. One day my mom returns from Vancouver, BC and tells me there's a Native American network in Canada, and there are a lot of acting jobs up there. So without much research Josh and I packed up and moved to Bellingham, WA, right in-between Seattle and Vancouver. Quickly I realized this wasn't a smart acting move because it takes more than wanting to act to work in Canada. So with a bunch of down time, I joined an adult cheer team. For a year and a half Josh and I lived in Washington, and we loved it. I knew I had to make the choice to continue to pursue acting or stay with my new
friends in a town I loved.
In June of 2011 Josh and I loaded up a moving truck and made our way to Burbank, CA our new home town. I hit the ground running as soon as I got here. Within two weeks I had my first audition which lead to my first job in LA. I began taking seminars and talking to fellow actors to learn the ropes. At the end of July I booked my first feature, in August I booked my first web-series. In October I enrolled in Carter Thor Studio, under the direction of Alice Carter. I learn so much every class, I'm constantly inspired. By December I signed on to a TV series, and another feature, that will
begin filming soon.
In a short time of being here, I realized producing your own work is very important and in February 2012, I produced the pilot episode of T-WATS, with a full season planned. I have many projects in pre-production, including a play I hope to have ready in the fall, and a few more web-series. I've always been interested in modeling, so in my spare time I find photo shoots to entertain myself. Mainly, I like to write and work on future projects. I'm constantly excited for what's around the corner and that excitement keeps me motivated
and moving forward.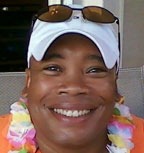 Chuck Tyler
Actor | Comedian | Model
Member of the Unpredictables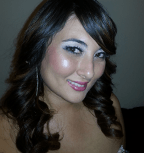 Ann Krepfle
Actress | Comedian
Member of the Unpredictables
More About Ann
Ann has performed with various Improv Troupes in Hollywood. She is a main stay of The Unpredictables Comedy Organization. Ann has a unique style of Spicy, Sweetness and Physical. With Ann, you see the quirkiness and Heart of each character. Make no mistake, when you have the pleasure of seeing her perform. You'll want to join her on stage! She's A Lightning Bolt!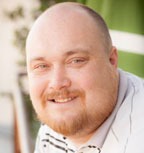 Ryan Berger
Actor | Comedian
Member of the Unpredictables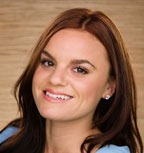 Dru Bedard
Actress | Comedian | Model
Member of the Unpredictables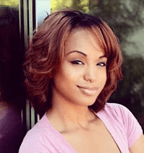 Brittney Pettus
Actress | Comedian | Model
Member of the Unpredictables
More About Brittney
Brittney Pettus is an aspiring actress, who had a dream and dedicates herself to make that dream a reality. Coming from a small town, she ventured out to be the best at what is consider to her one of her biggest passions. She has studied under amazing acting coaches like Bobbie Shaw Chance, Chris Calvin Murphy, and Ellery Alexis. She has been in many short film productions, acted in a "Silence Your Cell Phones" commercial in Lancaster, CA., and has performed all over Southern California at venues such as Little Modern Theater, Ice House, Space Station Studios, and Bravery Brewing. She spent a year performing with her very first improv troupe , "The Imps" which help her breakthrough and transition to performing in front of a crowd, and her involvement in the improv troupe "The Predictables" has aided to shape her reality of doing what she loves to do best, to entertain and make people laugh. You can currently catch her performing with "The Unpredictables" and is an Artistic Director for the acting company CCM on Stage. She lives, breaths and sleeps acting. And with her beautiful daughter by her side, she hope to continue to do great things and one day see her face on the big screen.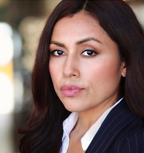 Roxana Garcia
Actress | Model
More About Roxana
I am a hardworking and enthusiastic actress. I have over 10 years experience as an actress.  In addition, I can accurately portray and perform a wide range of female roles in your films whether it be an authoritative figure, a family oriented role, or an antagonistic role just to name a few.  I learn lines quickly and take constructive criticism and direction very well.  My experience range from commercial to TV to film acting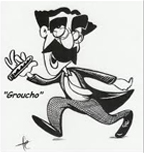 More About Rich
Rich began writing comedy at an early age, writing  commercial parodies for his school drama group. More recently he has written comedic sketches, monologues and other material that have made audiences laugh worldwide.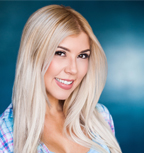 More About Cinthya
I am Brazilian. I studied acting at Theater of Arts in Hollywood, CA. I also studied Musical Theater and voice over in S?o Paulo, Brazil. I am yoga certified, I have experience in combat for acting, I have done my own stunts in a couple of films. I speak fluent Portuguese, English and basic Spanish. I'm currently teaching myself how to play the piano. I sing and write (movie scripts). I take belly dance and ballet classes once a week. I'm passionate about the arts in every sense of it.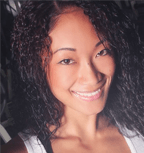 Liz Giran
Actress | Model
More About Liz
•Actress •Comedian •Model •Writer •Producer •Director •Athlete •Co-Owner/President of Operations of Shire Productions
Elizabeth Giran better known as Liz Giran was born in the summer of 1985. The third child out of 4. Her background is Filipino and Spaniard. She's married and has one child. She's been an athlete since the age of 10, participating in: track and field, basketball, and swimming. She now competes as a figure bodybuilder and has been successful in achieving placements with all shows she's competed at. She's nationally qualified and going for her pro card. She's the co-owner of LG Fitness (www.lgfitness.net). She also is the Co-owner/President of Operations for Shire Productions. She's worked on several films and commercials and can be found at imbd under Elizabeth Giran. Her petite figure and youthful look can fool you for the strength she truly possesses mentally and physically but is one of the sweetest and kindest people you will ever come across. She loves to dance and loves music of all genres. She enjoys working out and weight-lifting and takes full pride in doing so. Liz is a family oriented person and spends her free time with family every chance she gets.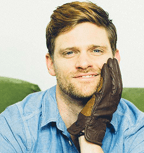 More About Luke
Luke Jones has is a native of Las Vegas who is a seasoned stage and screen actor. His current role is in the series "DTLA" directed by Larry Kennar, co-producer of "50 First Dates." His upcoming films inlcude "Lost in Darkness," "The Red Man," "Lori Sheedy, Fuck You"
and "Lost Tour: Vietnam."
He also starred in "Liars, Fires and Bears," directed by Jeremy Cole, which ran in 14 film festivals and won the Big Bear International film festival for best film. Luke starred as Ricky, the scene-stealing pawn shop owner. In the powerful and mesmerizing "The Prop is the Girl," directed by Stephen Coombs, Luke has the most honest performance. He has also appeared in numerous short films, including "Heart Shaped Glasses"
and "Blur."
Luke studied film and acting at the University of Nevada, Las Vegas before moving to Los Angeles to pursue better opportunities in the industry. Luke also finds his passion and drive through world traveling, which he believes is the ultimate way to learn about himself and those around him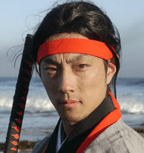 Kota Totsuka
Actor | Comedian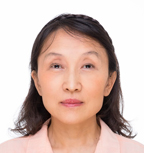 Hilda Zhang
Filmmaker | Producer | Videographer
More About Hilda
Owner of SWNWT Films. All-in-one videographer of i-Docs series .
"Fua trilogy" – The Past, Present, and Future, is to unveil the true history from the countless lies we have been told for over 3000 years that have caused today's problems.
This docuseries will tell the true story about 3000 years ago, how beautiful our homes were, how happy and healthy people were, and how advanced technology was; when everything was destroyed; who determined and made our earth a scourge of humanity that is almost unliveable; and the last few choices and consequences for the future given by our Heavenly Father and Mother Earth.
I learnt this from my grandparents. My grandfather is the 90th generation of the Duke of Zhou and my grandmother is the 90th generation of Duke of Zhou's brother Duke of Be. They are both sons of Wen (Literacy-wise).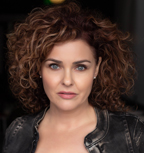 Corinna Jones
Actress | Model | Comedian
More About Corinna
Corinna Jones Also Corinna Harney was the youngest Playmate of the Year and was on the cover of Playboy magazine and modeled all over the world. She has produced and is an actress who is always honing her craft. Very versatile. Comedy Improv, Dramatic, and also loves character acting. Very slice of life, yet also over the top.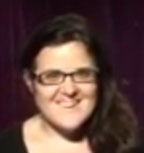 Alycia Marie
Actress | Comedian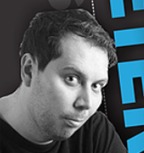 Peter Gagliardi
Actor | Comedian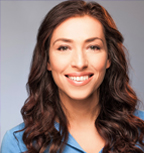 More About Sandra
Since moving to Los Angeles, Sandra has been busy with a number of exciting projects. Her two short films "Crazy Woman Got a Gun" and "Modern American Nightmare" were both, nominated and have won awards at a number of Film Festivals. Sandra more recently completed two feature films the European Sci-fi feature "Intruder," where she plays the leader/queen Adrasteia of an unusual race, and "The Untold Story" directed by Emmy Award-winning director Shane Stanley, where she plays the good cop, 'Officer Smith.' Sandra also wrapped on the crime story "6:38:The Death of Ronni Chasen," she plays hot musician Sasha Pennington. On the schedule for next year are two feature films "Queen of Hearts" playing Queen Mithra, who is fighting for freedom in a post-apocalyptic world, and "Affair's on Capri." Sandra plays the legendary British performer and comedienne Gracie Fields. Sandra is currently reprising her role in the comedy TV series "Girl Chill" as the hilarious dating guru Mallory and she's preparing to take on the lead role of therapist Dr Petunia Pepper, to a group of failed Superheroes in the upcoming comedy webisode "SuperZeros."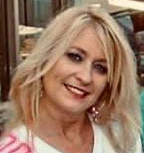 Colleen K. Brennan
Actress | Producer | Writer
More About Colleen
Actress, Commercial Talent, Executive Producer, Broadcast Professional: TV/radio news announcer; on-camera and voice over talent, movie extra, script writer, extensive public speaking engagements. Former Buffalo Bills Professional Cheerleader, public relations and event/nonprofit appearances.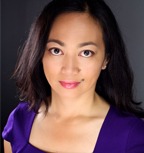 More About Lourdes
Lourdes Nadres is a member of SAG-AFTRA ~ Screen Actors Guild & American Federation Television & Radio Artists, 27th Screen Actors Guild Awards Nominating Committee. She grew up in San Francisco Bay Area and currently living in Marina Del Rey, California in Los Angeles County.  Lourdes has appeared in feature films, independent films, television shows, commercials, music videos, theatre stage, print and radio commercials voice-over. Lourdes is a CA Real Estate Licensed assisting her clients with their real estate dreams.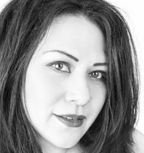 Dahlia Wakefield
Singer | Musician | Model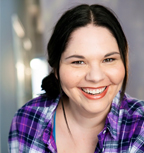 Christine Barger
Actress | Comedian
More About Christine
Actress & Ventriloquist. Credits include: iCarly, Dexter, Made of Honor, American Pie Beta House, Superstore, ER, Party Down, Pulse, Ghost Whisperer Ventriloquist credits include: That White People Shit, Penn & Teller Fool Us, GMM, Cash Bash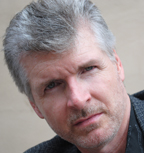 More About David
David Francis Droge was born in Washington D.C. on December 18th to Frances J. Warner a registered nurse from Iowa and Dolf M. Droge a Korean War Airforce veteran, former NBC local Indianapolis television news broadcaster, radio jock and a Hoosier from Milan Indiana. Both parents provided a loving home to David and his sister Martha.
He was surrounded by a variety of music, arts, sports, cultures in the home and politics related to his fathers State Dept. job in D.C. David and Martha met US presidents and dignitaries. Their father loved people and loved to perform with a guitar or ukulele. He was as a singer song writer who loved history, music, sports, radio, television and Hollywood. Their mother was beautiful and looked like Elizabeth Taylor.
David embraced his fathers love and extensive knowledge of politics, history and of the world of entertainment including world class entertainers from Vaudeville to Broadway to Hollywood. David enjoyed church choir, played snare drum, trumpet and French horn in school band. As a teenager he always had three jobs and imagined being a race car driver or pilot. He loved all genres of film and all types of actors, in particular the intensity of one, Clint Eastwood. The ability to speak so loudly with out words really connected with young David.
He graduated high school from TC Williams in Alexandria, VA. Ironically the school was immortalized by Denzel Washington in the film, "Remember the Titans". David was into muscle cars and liked to go fast. He became an FAA Private Pilot and US Army helicopter mechanic based in Hawaii. Later Graduating Embry Riddle Aeronautical University with BS and Associates degrees. While at school in Daytona Florida he worked as an MC and club DJ spinning vinyl during spring breaks.
While at Embry Riddle he was a weekend club racer turned later professional racer on the IMSA and Pro SCCA road racing circuit's. The acting bug started to spark while in Florida at ERAU. Miami Vice, with its fast cars, music scores and the intensity of Don Johnson's character Sonny resonated with David.
One weekend In Miami, David was volunteering with the BF Goodrich GTP Mazda racing team in pit row when irony came calling again; David became part of the backdrop as they filmed for a Miami Vice episode. Don Johnson was feet away. Later at Road Atlanta, a team rep said to Dave, you should be an actor like Tom Cruise and that will solve your sponsorship problems. He had seen Tom on the track at different events and joked ,"Let me work on that,". David would tell his friends that Tom Cruise was always doing on screen what he was doing in real life. From military, flying and racing and even bartending.
Through out his life David always took time to observe anything going on around him. The situational awareness worked for him as a pilot, soldier, driver and now acting. David gained awareness and respect for the craft. He read Charles Grodin's book, "It would be So Nice If You Weren't Here: My Journey Through Show Business", James Lipton's interviews Inside Actors Studio and other articles and books.
While living in Long Beach, NY., Dave Droge noticed an audition in "Backstage" at a church on Staten Island. The director of the play asked Dave who he studied with. Dave had no coach and no acting classes. He was cast in more than one role in that musical and realized they took him seriously. Dave's inspiration for his portrayal to play the part of an evil executioner in the biblical city of Nineveh, was Jack Nicholson's in the "Shining". The play was successful and others followed.
Dave enrolled with H/B Studios in the Village in NYC. He studied under Oscar nominated actor, the late William Hickey. In the 1990's while bartending in the village and hitting the pavement during the day, he started his New York acting career in television, film and theatre and later worked in productions of Opera at Wolf Trap and The Kennedy Center. He enjoys the ability to become what ever character the wardrobe defines. Dave believes in the Meisner adopted core principal that all acting is about reacting. Dave also adopted a moto from fictional Inspector Harry Callahan as a pilot ,driver and now actor, "A man's got to know his limitations". Dave Droge is proof that having a life and observing while living in the real world is a powerful tool to being a method actor.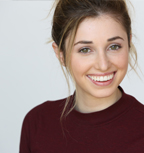 More About Eden
Hi I'm an actress based in Los Angeles.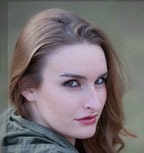 More About Roxy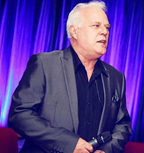 Shane Hill
Actor | Entertainter
More About Shane
hypnotist, mentalist actor