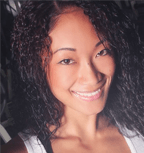 More About Liz
•Actress •Comedian •Model •Writer •Producer •Director •Athlete •Co-Owner/President of Operations of Shire Productions
Elizabeth Giran better known as Liz Giran was born in the summer of 1985. The third child out of 4. Her background is Filipino and Spaniard. She's married and has one child. She's been an athlete since the age of 10, participating in: track and field, basketball, and swimming. She now competes as a figure bodybuilder and has been successful in achieving placements with all shows she's competed at. She's nationally qualified and going for her pro card. She's the co-owner of LG Fitness (www.lgfitness.net). She also is the Co-owner/President of Operations for Shire Productions. She's worked on several films and commercials and can be found at imbd under Elizabeth Giran. Her petite figure and youthful look can fool you for the strength she truly possesses mentally and physically but is one of the sweetest and kindest people you will ever come across. She loves to dance and loves music of all genres. She enjoys working out and weight-lifting and takes full pride in doing so. Liz is a family oriented person and spends her free time with family every chance she gets.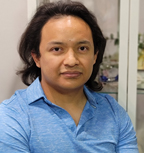 Jesus Diaz
Vice President of Shire
President of  Creative Development
A Word
From Our Co Founder
As we bring independent and mainstream artists together and continue to build our team  we listen, we learn, we teach and encourage, taking the team to the next level.  We've become like family to each other! Together, we set goals and achieve success. We expect a lot from ourselves and each other, and as we gain success, we begin to trust each other, building a strong, dedicated team.
More About Ellery
Actor | Comedian | Model | Screenwriter | Standup | Sketch and Improv Coach | Filmmaker | Athlete | Bodybuilder | Singer
His Modeling And Cinematic background range from: Fraternity Boy, College Jock, Extraterrestial, United States Football Player, Basketball, Baseball, Track and Field. Big El has been The Leader of various Improv troupes, including The Unpredictables, and The Unlikely Strikes, in addition to various Sketch Comedy Troupes. Originally doing Musical Theatre and regular Theatre, in The United States and Europe. Ellery got his bare bones on Comedy, while studying with The Groundlings School of Improv. Also under the mentoring of Greg Dean, (Greg also mentored Whoopi Goldberg and Robin Williams.) for Standup. Additionally The Ellman was mentored by Paul Lander(Writer of various Sitcoms, and writes for various comedians.) The Ellman's Standup has been Streaming on XM Satellite Radio. Big E's Comedy Show, The Ellery Alexis Show. Among some of The Hollywood Clubs, his show has appeared: The Comedy Store, The Comedy Union, The Ice House and more…….Some of the guests that have appeared on his show: Kira Soltanovich(The Girl in The Photo Booth. On The Tonight Show, with Jay Leno, and much more), Steve Mittleman, (The Tonight Show, Letterman, Comedy Central, and Cinema). Lastly, The Ellman is the creator, co-writer, and co-Lead of NorthSiders, a sitcom in development, as well as co-owner/Chief Executive Officer of Shire Productions, and owner of Ellecurve fitness. The Ellman is Daringly innovative! Hosting and performing on The Ellery Alexis Show (Standup Streaming on XM Satellite Radio), consisting of unusual, and bizarre comedy plus more! Others are: The Funk Improv and Sketch of The Unpredictables! The Spectacular Ventriloquism of Christine Barger and Friends! Hypnotist Chuck Tyler! Penetrating Vocalists: Roxxy Floyd and "The Babe!".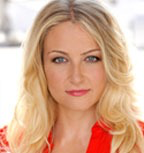 Janine Gateland
Executive Cinematic Producer
Member of the Unpredictables
More About Janine
Janine is originally from Yorkshire, in the North of England and she now resides in Los Angeles. She started dancing at the age of 7 and has been performing ever since! She has gone on to appear in many successful theater productions which included Ducking Smith in 'Our Country's Good' at York Theater Royal, UK. Her West End credits include 'Studs' at The Soho Theater and 'Red Devils' at The Criterion Theater, Fabian in 'Twelfth Night' at The Tabard Theater and a leading role in 'The Caucasian Chalk Circle'. She also featured in the new comedy 'Forget Me Knot' at The Courtyard Theater, London with Rolling Sky Productions. Janine played in a new British movie 'Conversations'. In addition, she's had leading roles in the movies 'All or Nothing at All', 'Joe's Knob' and 'Lesson'. She completed 'The Test' with Director Joel Chu at ETC Films, and then took the movie to Cannes Film Festival. Janine's major commercial work was with 'Nintendo Wii Fit Plus' where she was publicized on all major TV channels, magazines and bill boards across the UK and Ireland. Being a SAG-AFTRA member, her most recent work includes a U.S National commercial for Disney and 3D Horror Movie '89101'. Janine's new horror movie 'The Closing', has just been released and is now being taken to leading film festivals. Slated for theatrical release in the U.S and the U.K in 2016, Janine will take on the lead role of Sarah Adams in romantic comedy 'Let's Just Do It', directed by Gene Fallaize. Janine is currently in Post-Production for thriller "F***, Marry, Kill" ,which she stared as the leading role of 'Tiffany Forbes'. She is also the Executive Produced and writer for this movie. It is soon set to go to all the leading film festivals around the world. Janine has received many awards for her performing excellence over the last couple of years including: The Lilian Baylis Award Winner presented at The Old Vic, The Sir John Gielgud Bursary; The Lionel Bart Foundation Award and The Tim Rice Charitable Trust among others; and she has been The Spotlight Prize Nominee.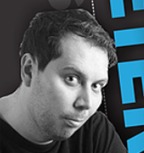 Peter Gagliardi
Co Regional Manager for Australia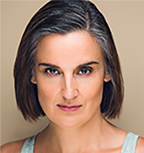 Tanis Parenteau
Program Director for:
SHIRE TURTLE ISLAND AND BEYOND
More About Tanis
Tanis Parenteau is an actor/producer and a member of the Métis Nation of Alberta (Cree). TV credits include recurring/guest star roles on Billions opposite Paul Giamatti, FBI: Most Wanted opposite Julian McMahon, Designated Survivor opposite Keifer Sutherland, and House of Cards opposite Michael Kelly. NYC theatre credits: Manahatta (The Public Theater), Smoke (Signature Theater), Glenburn 12 WP (59E59 Theaters), Material Witness (La Mama). Regional theatre: Manahatta (Oregon Shakespeare Festival). Tanis also does frequent voice over work and narrates audiobooks for Penguin Random House, Audible, Hachette and Simon & Schuster. Tanis is on the producing team at Red House Studios developing a drama series called Red House about the link between resource extraction and MMIW. Red House Studios also has a podcast called "Not Invisible: Native Womxn on the Frontlines", in which Tanis is also a host. She is on the SAG-AFTRA National Native Americans Committee and works with the American Indian Community House as the Events and Media Manager and runs Fit Native TV program and the Native American Industry Roster. Master of Fine Arts in Acting from New School for Drama. www.tanisparenteau.com