[fusion_builder_container hundred_percent="yes" overflow="visible"][fusion_builder_row][fusion_builder_column type="1_1″ background_position="left top" background_color="" border_size="" border_color="" border_style="solid" spacing="yes" background_image="" background_repeat="no-repeat" padding="" margin_top="0px" margin_bottom="0px" class="" id="" animation_type="" animation_speed="0.3″ animation_direction="left" hide_on_mobile="no" center_content="no" min_height="none"][su_box title="Tanis Parenteau" style="noise" box_color="#ddc535″]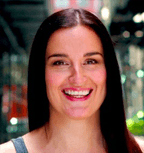 [su_spacer size="3″][su_button url="http://shire-productions.com/contact/" target="blank" style="noise" background="#ddc535″ color="#ffffff" size="6″ radius="0″ icon="icon: envelope-o"]Contact Tanis[/su_button][su_spacer size="15″]
•Actress •Model •Athlete
Tanis was born and raised in Peace River, Alberta, Canada. She is a member of the Métis Nation of Alberta and is of Cree and Sioux descent. As a life-long athlete, Tanis was never a stranger to performance. She was a competitive figure skater for 15 years and was also cast in a local production of The Sound of Music at a young age.
Tanis attained her Bachelor of Physical Education degree at the University of Alberta in 2000. It was during this time Tanis took Drama 101 and fell head over heels in love with acting. She quickly got an agent and began booking roles in commercials and independent film.
In 2003 Tanis moved to Vancouver, BC to further pursue her career. With a principal role on "The Twilight Zone" with Jeremy Sisto and Alicia Witt, playing Corb Lund's girlfriend in "Hank William's First Nation" and a string of roles in independent film under her belt, Tanis's career was continuing to develop. In 2008 Tanis decided to tackle New York City and immerse herself in serious training. She completed her Master of Fine Arts degree in Acting in 2011 and has been working steadily ever since. She has starred in countless Off Broadway shows, worked with the famed Sheila Tousey at the William Inge Center for the Arts in "What Would Crazy Horse Do?", starred in "Manahatta" at the prestigious Public Theater in NYC and also originated the lead role of Bonnie Red Bird in "Pow Wow Highway" the first play adaptation of the novel.
Tanis is best known for her role as Tammy on "House of Cards" opposite Michael Kelly and Gil Birmingham, along with Kevin Spacey and Robin Wright. She is also delving into producing and writing and her first short film "A Big Black Space" will be released in 2015.
[/su_box]
actors, actresses, dance, dancers, hip hop, jazz dancer, Manager needed, Promoter needed, silent producers needed, producer needed, seeking investors, now casting,
jazz, blue grass, country, pop, rock, Rap,tapp, classical,
opera, alternative, sexy, hot. swing, musical artists,comedy, music, cinema, film, movies, television, videos, internet, streaming, theater, comedy clubs, standup comedy, musical theatre, modeling, runway, photoshoot, supermodel, petit modeling, cable television, sports, singer, song writer, vocalist, cinema photographer, director,producer.
athletes, professional athletes
[/fusion_builder_column][/fusion_builder_row][/fusion_builder_container]