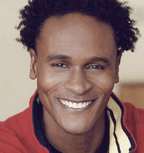 Ellery Alexis
Actor | Comedian | Model
More About Ellery
Actor | Comedian | Model | Screenwriter | Standup | Sketch and Improv Coach | Filmmaker | Athlete | Bodybuilder | Singer
His Modeling And Cinematic background range from: Fraternity Boy, College Jock, Extraterrestial, United States Football Player, Basketball, Baseball, Track and Field. Big El has been The Leader of various Improv troupes, including The Unpredictables, and The Unlikely Strikes, in addition to various Sketch Comedy Troupes. Originally doing Musical Theatre and regular Theatre, in The United States and Europe. Ellery got his bare bones on Comedy, while studying with The Groundlings School of Improv. Also under the mentoring of Greg Dean, (Greg also mentored Whoopi Goldberg and Robin Williams.) for Standup. Additionally The Ellman was mentored by Paul Lander(Writer of various Sitcoms, and writes for various comedians.) The Ellman's Standup has been Streaming on XM Satellite Radio. Big E's Comedy Show, The Ellery Alexis Show. Among some of The Hollywood Clubs, his show has appeared: The Comedy Store, The Comedy Union, The Ice House and more…….Some of the guests that have appeared on his show: Kira Soltanovich(The Girl in The Photo Booth. On The Tonight Show, with Jay Leno, and much more), Steve Mittleman, (The Tonight Show, Letterman, Comedy Central, and Cinema). Lastly, The Ellman is the creator, co-writer, and co-Lead of NorthSiders, a sitcom in development, as well as co-owner/Chief Executive Officer of Shire Productions, and owner of Ellecurve fitness. The Ellman is Daringly innovative! Hosting and performing on The Ellery Alexis Show (Standup Streaming on XM Satellite Radio), consisting of unusual, and bizarre comedy plus more! Others are: The Funk Improv and Sketch of The Unpredictables! The Spectacular Ventriloquism of Christine Barger and Friends! Hypnotist Chuck Tyler! Penetrating Vocalists: Roxxy Floyd and "The Babe!".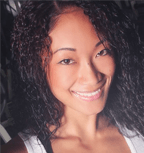 Liz Giran
Actress | Model
More About Liz
•Actress •Comedian •Model •Writer •Producer •Director •Athlete •Co-Owner/President of Operations of Shire Productions
Elizabeth Giran better known as Liz Giran was born in the summer of 1985. The third child out of 4. Her background is Filipino and Spaniard. She's married and has one child. She's been an athlete since the age of 10, participating in: track and field, basketball, and swimming. She now competes as a figure bodybuilder and has been successful in achieving placements with all shows she's competed at. She's nationally qualified and going for her pro card. She's the co-owner of LG Fitness (www.lgfitness.net). She also is the Co-owner/President of Operations for Shire Productions. She's worked on several films and commercials and can be found at imbd under Elizabeth Giran. Her petite figure and youthful look can fool you for the strength she truly possesses mentally and physically but is one of the sweetest and kindest people you will ever come across. She loves to dance and loves music of all genres. She enjoys working out and weight-lifting and takes full pride in doing so. Liz is a family oriented person and spends her free time with family every chance she gets.